---
INTERNATIONAL NEUROPSYCHOLOGICAL SYMPOSIUM
Chipiona, SPAIN JUNE 20-24, 2022 [NB - Monday-Friday]
The 2020 Symposium was postponed for two years because of the COVID-19 pandemic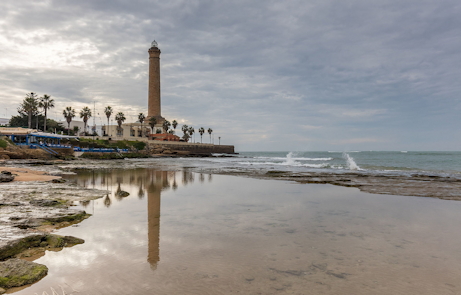 (Local Organizer and INS Chair).

The local organizer is Carmen Cavada.

---

The 2022 Symposium will be held in Chipiona (Spain)

The venue is the Agaró Hotel

TOPICS:
Memory Representations Across Species. Organized by Rodrigo Quiroga and Roberto Cabeza [9 speakers; Monday and Tuesday]

Speakers
. Elizabeth Buffalo (University of Washington, USA)
. Roberto Cabeza (Duke University, USA)
. Emrah Duzel (DZNE, Magdeburg, Germany)
. Kari Hoffman (Vanderbilt University, USA)
. Richard Morris (University of Edinburgh, Scotland)
. Rodrigo Quian Quiroga (University of Leicester, England)
. Charan Ranganath (University of California, Davis, USA)
. Nachum Ulanovsky (Weizmann Inst of Science, Israel)
. Magdalena Sauvage (University of Magdeburg, Germany)

Integration of Mind and Metabolism. Organized by Dana Small and Marilyn Jones-Gotman) [6 speakers; Wednesday]

Speakers
. Marc Tittgemeyer (MPI Cologne, Germany)
. Soyoung Park (Charité Universität Berlin and German Institute for Human Nutrition, Germany)
. Dana Small (Yale, New Haven, USA)
. Alain Dagher (McGill, Montreal, Canada)
. Scott Kanoski (University of Southern California, Los Angeles, USA)
. Ivan De Araujo (Mount Sinai School of Medicine, New York, USA)

Cerebellum: Motor & Cognitive, Clinical and Basic. Organized by Micky Goldberg and Jean-François Démonet [8 speakers; Thursday and Friday]

Speakers
. Arseny Sokolov (Lausanne, Switzerland)
. Jennifer Raymond (Stanford University, USA)
. Abigail Person (University of Colorado, USA)
. Catherine Stoodley (American University, USA)
. Reza Shadmehr (Hopkins University, USA)
. Jeremy Schmahmann (Harvard University, USA)
. Javier Medina, (Baylor University, USA)
. Mickey Goldberg (Columbia University, USA)
THE VENUE:
This town is located on the Atlantic coast in the province of
Cádiz, Spain. The Symposium Hotel Agaró is conveniently located
near the beach and has good meeting facilities. The Province
is known for its production of Sherry, its flamingos and
the famous Andalusian horses. The town's lighthouse is a monument of some
significance (largest in Spain, 3rd largest in Europe and 5th in the
world!).
Chipiona can be reached from the Jerez airport, 40 Km away. This airport
is served by several European cities (Cologne, Hamburg, Frankfurt,
London, Zurich, etc.) as well as Spanish cities (Madrid, Bilbao,
Málaga and Palma de Mallorca). It is 110 Km away from the
airport in Sevilla.
Registration and Hotel Booking Information will be available in early 2022.
---
Recent changes
01 July 2019 - Announce Venue and Topics
31 October - Participants in Cerebellum Session
01 November - Participants in Mind & Metabolism Session
04 November - Participants in Memory across Species Session
08 March 2020 - Announce Postponement of Symposium from 2020 to 2021 (COVID-19 Pandemic)
January 2021 - Announce that Symposium has been postponed again from 2021 to 2022