---
INTERNATIONAL NEUROPSYCHOLOGICAL SYMPOSIUM
Chipiona, SPAIN JUNE 20-24, 2022 [ NB - Monday-Friday ]
The 2020 and 2021 Symposia were postponed because of the COVID-19 epidemic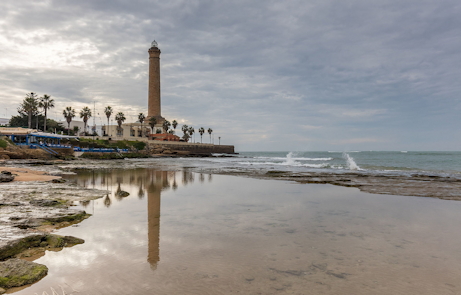 (Local Organizer and INS Chair).

The local organizer was Carmen Cavada.

Registered as of 12 June 2022

[remember to refresh to see latest version]

---

*** NEW *** During the symposium, Carmen Cavada sent photos of interest
to Symposium Members who were't able to attend. Click HERE to see the photos.

The venue was the Agaró Hotel

Information about registration, hotel, excursion, etc..

TOPICS:
Memory Representations Across Species. Organized by Rodrigo Quiroga and Roberto Cabeza [9 speakers; Monday and Tuesday]

Speakers
. Roberto Cabeza (Duke University, USA) "Dissecting memory representations in young and older adults"
. Bruno Rossion (CHRU Nancy, France) "What makes us human? Memory for face identity"
. Emrah Duzel (DZNE, Magdeburg, Germany) "Episodic memory in preclinical and prodromal Alzheimer's disease"
. Richard Morris (University of Edinburgh, Scotland) "The formation and selective retention of everyday memory"
. Julija Krupic (University of Cambridge, UK) "Real-time formation of the hippocampal-medial entorhinal cognitive map"
. Rodrigo Quian Quiroga (University of Leicester, England) "A unique coding of memories in the human hippocampus"
. Kari Hoffman (Vanderbilt University, USA) "Shifting perspectives: neural dynamics of memory formation in primates"
. Magdalena Sauvage (Leibniz Institute for Neurobiology, Germany) "A new fundamental principle of memory consolidation?"
. Charan Ranganath (University of California, Davis, USA) "Reduce, Reuse, Recycle: Cortico-hippocampal representations for episodic memory"


Integration of Mind and Metabolism. Organized by Dana Small and Marilyn Jones-Gotman) [6 speakers; Wednesday]

Speakers
. Dana Small, Henry Quillian and Emily Perszyk (Yale, New Haven, USA): "Integration of mind and metabolism: An introduction to the topic."
. Ivan De Araujo (Mount Sinai School of Medicine, New York, USA): "The vagus nerve and the physiology of reward."
. Atsushi Iriki (Japan): "Phase Transitions of Human Brain Evolution: Interactions among Mind-Brain/Body-Environment"
. Soyoung Park (Charité Universität Berlin and German Institute for Human Nutrition, Germany): "The gut-brain axis and decision making."
. Scott Kanoski (University of Southern California, Los Angeles, USA): "A memo from your gut: The role of the gut-brain axis in memory control."
. Alain Dagher (McGill, Montreal, Canada): "Brain-gut and gut-brain communication in health and disease."


Cerebellum: Motor & Cognitive, Clinical and Basic. Organized by Mickey Goldberg and Jean-François Démonet [8 speakers; Thursday and Friday]

Speakers
. Jennifer Raymond (Stanford University, USA): "Cerebellar plasticity and meta-plasticity supporting motor learning."
. Reza Shadmehr (Hopkins University, USA): "Population coding and synchronization in the cerebellum.""
. Javier Medina, (Baylor University, USA): "Contribution of internally-generated signals to cerebellar learning."
. Michael Häusser (University College, London): "Reward signals in cerebellar circuits."
. Mickey Goldberg (Columbia University, USA): "The role of the cerebellum in reward-driven reinforcement learning."
. Catherine Stoodley (American University, USA): "Should I stay or should I go: Exploring reward-triggered response biases"
. Arseny Sokolov (Lausanne, Switzerland): "The social cerebellum - Lesion and multimodal connectivity findings"

THE VENUE:
This town is located on the Atlantic coast in the province of
Cádiz, Spain. The Symposium Hotel Agaró is conveniently located
near the beach and has good meeting facilities. The Province
is known for its production of Sherry, its flamingos and
the famous Andalusian horses. The town's lighthouse is a monument of some
significance (largest in Spain, 3rd largest in Europe and 5th in the
world!).
Chipiona can be reached from the Jerez airport, 40 Km away. This airport
is served by several European cities (Cologne, Hamburg, Frankfurt,
London, Zurich, etc.) as well as Spanish cities (Madrid, Bilbao,
Málaga and Palma de Mallorca). It is 110 Km away from the
airport in Sevilla.
---
Recent changes
01 July 2019 - Announce Venue and Topics
31 October - Participants in Cerebellum Session
01 November - Participants in Mind & Metabolism Session
04 November - Participants in Memory across Species Session
08 March 2020 - Announce Postponement of Symposium from 2020 to 2021 (COVID-19 Pandemic)
January 2021 - Announce that Symposium has been postponed until 2022
July 2021 - some minor corrections
January 2022 - update Memory Representations Topic (add Moscovitch)
February 2022- update Cerebellum Topic (add Michael Hauser)
March 2022 - add draft schedule
April 28 - registered attendees as of 28 April 2022
April 28 - update Memory representation Topic
Aoril 28 - post revised Registration Information (travel, excursion, covid regulations
April 28 - Reminder that deadline for early registration is May 9
May 23 - Add some topics and titles to sessions
May 29 - add some more titles to session
June 1 - upload brief info about registration, hotwl, etc.
June 8 - upload final version of the schedule
June 12 - add link to photos of the Symposium as they are submitted
Jume 25 - Final version after the completion of an excellent symposium.